Health and Nutritional Information
1. Prevention. Diets, Diet plans, foods and dietary supplements that provide health management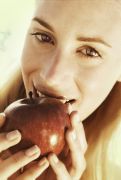 through disease and symptom prevention. Health conditions are preventable through nutritional information about those conditions and measures you can take to either heal or prevent. Prevention is always the best medicine. I want to help you, "Feed a man a fish and you have feed him for a day, teach a man how to fish and you have feed him for life". If you are overweight and/or obese most people just want to sell you a bigger chair, I want to show you a healthier and better way.



2. Performance. Whether you are body building, needing sports nutrition or exercising for good health we are all about finding nutritional products that provides health enhancement through improved physical and mental condition.
The focus is on daily health, accomplishment and success.

3. Wellness. Wellness benefits are about feeling good and finding balance.
This is a holistic approach to health care that includes the body, mind and spirit through meditation to finding balance in mind, body and spirit. The focus is on daily health needs, MODERATION (we have to long overconsumed) and variety.



4. Nurturing. Foods that can supply a sense of caring for the health and quality of life for yourself and others and the associated sense of satisfaction for the caregiver. Marketing a product from this platform would include a focus on growth and development, aging and healing. Nurturing yourself and others and nurturing the environment around you. Environmentally friendly products for the inside and well as the outside. From the things we eat to the things we wear, they all have an impact on the world we live.



5. Cosmetics. Cosmetics, how we look and feel about ourselves, benefits women's health and men's health. Looking good and enhancing self-esteem through improved physical condition and personal appearance are corner stones to good health. No matter how well you eat if you have low self esteem, are worried or upset then the body gets out of balance.
Osteoporosis Prevention
Osteoporosis Prevention, Osteoporosis Treatment and Symptoms of Osteoporosis – Some Simple Facts
If you are currently suffering from symptoms of osteoporosis and are going through osteoporosis treatment, you know how difficult and painful this disorder can be. Are there effective methods of osteoporosis prevention? To answer that, we must first talk about some of the how's and the why's of the disease.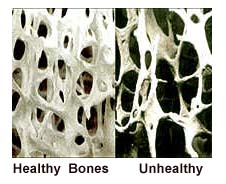 Throughout your lifetime, old bone is removed (resorption) and new bone is added to the skeleton (formation). During childhood and teenage years, new bone is added faster than old bone is removed. As a result, bones become larger, heavier, and denser. Bone formation continues at a pace faster than resorption until peak bone mass (maximum bone density and strength) is reached around age 30. After age 30, bone resorption slowly begins to exceed bone formation. Bone loss is most rapid in the first few years after menopause but persists into the postmenopausal years. Osteoporosis develops when bone resorption occurs too quickly or if replacement occurs too slowly. Osteoporosis is more likely to develop if you did not reach optimal bone mass during your bone building years.
Osteoporosis is a genetic disorder characterized by bones that break easily, often from little or no apparent cause. There are at least four recognized forms of the disorder, representing a range of severities. For example, a person may have just a few or as many as several hundred fractures in a lifetime.
While the number of people affected with Osteoporosis in the United States is unknown, the best estimate suggests a minimum of 20,000 and possibly as many as 50,000.
Osteoporosis is caused by a genetic defect that affects the body's production of collagen. Collagen is the major protein of the body's connective tissue and can be likened to the framework around which a building is constructed. In Osteoporosis, a person has either less collagen than normal, or a poorer quality of collagen than normal, leading to weak bones that fracture easily.
It is often, though not always, possible to diagnose Osteoporosis based solely on clinical features. Clinical geneticists can also perform biochemical (collagen) or molecular (DNA) tests that can help confirm a diagnosis of Osteoporosis in some situations. These tests generally require several weeks before results are known. Both the collagen biopsy test and DNA test are thought to detect almost 90% of all collagen type 1 mutations.
A positive collagen type 1 study confirms the diagnosis of Osteoporosis, but a negative result leaves open the possibility that either a collagen type 1 mutation is present but was not detected or the patient has a form of the disorder that is not associated with collagen type 1 mutations. Therefore, a negative collagen type 1 study does not rule out Osteoporosis.
Clinical Features
The characteristic features of Osteoporosis vary greatly from person to person, even among people with the same type of Osteoporosis, and even within the same family, and not all characteristics are evident in each case. The general features of the four recognized types of Osteoporosis, which vary in characteristics and severity, are as follows:
Risk Factors
Certain factors are linked to the development of osteoporosis or contribute to an individual's likelihood of developing the disease. These are called "risk factors." Many people with osteoporosis have several of these risk factors, but others who develop osteoporosis have no identified risk factors. There are some risk factors that you cannot change, and others that you can:
Risk factors you cannot change:
Gender - Your chances of developing osteoporosis are greater if you are a woman. Women have less bone tissue and lose bone more rapidly than men because of the changes involved in menopause.
Age - the older you are, the greater your risk of osteoporosis. Your bones become less dense and weaker as you age.
Body size - Small, thin-boned women are at greater risk.
Ethnicity - Caucasian and Asian women are at highest risk. African-American and Latino women have a lower but significant risk.
Family history - Susceptibility to fracture may be, in part, hereditary. People whose parents have a history of fractures also seem to have reduced bone mass and may be at risk for fractures.

Risk factors you can change:
Sex hormones: abnormal absence of menstrual periods (amenorrhea), low estrogen level (menopause), and low testosterone level in men.
Anorexia.
A lifetime diet low in calcium and vitamin D.
Use of certain medications, such as glucocorticoids or some anticonvulsants.
An inactive lifestyle or extended bed rest.
Cigarette smoking.
Excessive use of alcohol.
Types Of Bone Disease and Osteoporosis ...
---
Continue reading about Osteoporosis Prevention